Wide network with deep domain knowledge
Mentors provide different perspectives to founders, sharing their experience and network to grow together.
Our mentors are awesome.
Eddie Loo
Management
Managing Director, CarTimes; President, Singapore Vehicles Traders Association
Natasha Foong
Strategy
Co-founder, Incuvest. Executive Advisor, NUS Enterprise. Advisory Board, Imperial College Business School
Vy Le
Investment
Co-founder & General Partner, DO Ventures
Ben Loo
Operations
BD, CarTimes Automobile. Co-founder, Carro
Ron Tan
Management
Executive Chairman & Group CEO, Cityneon Holdings
Ricky Ow
Management
President, WarnerMedia Entertainment Networks Asia Pacific. President, Turner International Asia Pacific
Kunal Bagga
Growth
CPO Asia, Rocket Internet SE. MD, PropertyGuru Group. Founder & CEO, eProperty Track.
Dias Bexoltan
Investment
Deputy CEO, QazTech Ventures
Curry Khoo
Community
Founder, Second Startup. Founder, TE4P.
Paris de E'ltraz, PhD
Management
Professor of Entrepreneurship, IE Business School. UBS Bank. ABN AMRO
Nguyen Phi Van
Franchising
Chairperson, Saigon Innovation Hub; Chairperson, Vietnam Angel Network
Sivapalan Vivekarajah
Investment
ScaleUp Malaysia. Malaysian Venture Capital & Private Equity Development Council. Malaysian Business Angel Network. Proficeo
Murat Abdrakhmanov
Investment
Angel investor, Chocofamily, 2C2P, Jiji, Genezis, Nommi, HR-Messenger
Ikhlaq Sidhu, PhD
Innovation
Chief Scientist & Founding Director, Sutardja Center for Entrepreneurship & Technology (SCET). IEOR, UC Berkeley
Royston Tay
Investment
GM, Zendesk. Co-founder & CEO, Zopim (acq'd Zendesk)
Malina Platon
Growth
Strategic Advisor, Global Digital Ventures. Employee #30, Global Head for Key Accounts, UiPath
Michelle Ng
Investment
Market Access, Action Community for Entrepreneurship
Khor Qianyi
Impact
Advisor, Social Impact Catalyst
Heislyc Loh
Community
Co-Director, Founder Institute Malaysia. Founder, StartupMamak
Wong Poh Kam, PhD
Policy
Emeritus Professor of Strategy & Policy, NUS
Adil Nurgozhin
Board
MD and CDO, Baiterek NMH. Chairman, Qaztech Ventures. Angel investor, Chocofamily, Nommi, Moomkin, CTOgram
Pantik Mazumdar
Marketing
Managing Partner, Happy Marketer (acq'd Dentsu). EIR, INSEAD
Alex Lin, PhD
Fund-raising
Fazal Bahardeen
Islamic economy
Sharon Lourdes
Fintech
Head of Payments, Xfers. Founder, We Are Spaces
Huong Nguyen
Community
Founder & CEO, Color Pencils. PR Director, Saigon Innovation Hub
Daren Guo
Payments
Growth, Stripe. PricewaterhouseCoopers. TD
Geraldine Lam
Finance
CEO, Social Impact Catalyst
Rika Purnamasari
Finance
Corporate development, Go-Jek
Sheu Ay Shin
Real estate
GM, North China Ascendas-Singbridge
Vanessa Tan
Product
Product, Xiaomi. Tech in Asia. XingCloud (Innovation Works)
Lai Yoke Yong (YY)
Fund-raising
Stefen Chow
Creative
Award-winning photographer. Co-founder, The Poverty Line
Lin Hui-Yi
Research
Head of China, Grail Research. Ministry of Trade & Industry
Pham Hai Yen
Education
Founder, Education 4.0 Alliance. Co-founder & CEO, School of Gumption
Russ Neu
Human capital
CEO, Social Collider. Human capital, Flex
Thao Nguyen
Investments
Investments, 500 Startups. Fund-raising, Topica Edtech Group
April Ong Vaño
CSR
Philippine Department of Trade and Industry. Slingshot ASEAN. Monday Minds Manila. MillionIdeas
Todd Embley
Marketing
Program Director, Chinaccelerator. Lean startup methodology
Casey Lau
Community
Community, Softlayer. Co-founder, Rogue Media. Co-founder, ActionAce
Lucas Chua
Community
SEA Leader, IBM Global Entrepreneurship Program
Jarunee Sinchairojkul
Education
Experiential and technology-enabled learning for youth. Multiple social good initiatives
Ramil Mukhoryapov
Management
Co-founder & CEO, Choco Family Holding
Juzar Motiwalla, PhD
Blockchain
Co-founder, Anquan Capital. Professor of Digital Strategy & Entrepreneurship, NUS. Partner, Green Dot Capital. CEO, Kent Ridge Digital Labs
Roshni Mahtani
Management
Founder & Group CEO, Tickled Media
Lim Qing Ru
Investment
Partner, True Global Ventures. Co-founder, Zopim
Chris Lau
Finance
Financial controller, auditor. Comcast, Dell
Anuar Seifullin
Investment
ABC-I2BF Seed Fund. I2BF Global. QazAngels. Alliance of Technology Commercialization Professionals
Catie Hang Le
Community
Chapter Director, Startup Grind. Head of Community, UP. Moca. Misfit Wearables
Kevin Tung Nguyen
Human Resources
Vivien Van Le
Fintech
Founder, 021 Advisory & Technology. CPO/CMO, Home Credit Vietnam. Country Manager, Traveloka Vietnam
Aaron Sarma
Investment
ScaleUp Malaysia. MDEC. Founder & CEO, Vidi (acq'd Air Asia)
Saken Zhumashev
Strategy
Managing Partner, KPMG Kazakhstan & Central Asia
David Boh
Marketing
Global Marketing Lead, RazorStore
Guan Dian
Intellectual Property
Frank Lee
Outsourcing
Founder & CEO, Tech JDI. Partner, TNF Ventures
Rachit Dayal
Marketing
Founder & CEO, Happy Marketer (acq'd Dentsu)
Xelia Tong
Investment
ScaleUp Malaysia. Cradle Fund. Malaysian Business Angel Network. KPMG
Shameem Ahsan
BPO
Chairman, eGeneration, BASIS, VCPEAB. Member, Digital Bangladesh Task Force
Bolatbek Ospanov
Technology
Co-founder & CEO, SmartSatu
Dr Cuong Nguyen Huu
Software
Global Affairs, FPT Corporation
Ruslan Rakymbay
Investment
Founding member, QazAngels
Olzhas Zhiyenkulov
Investment
CEO, Paladigm Capital. Founder, Tesla Capital
Raymond Choong
Investment
Ooredoo; Singapore Technologies Telemedia; Creative Technology; Kaga Electronics
Cheng Lei
Enterprise sales
Ang Ser Keng, PhD
Finance
Senior Lecturer, Finance, Lee Kong Chian School of Business, SMU
Laurens Koppelaar
Insurtech
CEO Singapore & Head of International, Symbo. Allianz. Aon.
Gennie Neo
Corporate Ventures
Venturing and Incubation Lead, R2 Data Labs
Bobby Liu
Community
Co-Director, Topica Founder Institute
Timothy Kua
Growth
Co-founder & CEO, SugarOKR. Co-founder, MoneySmart
Leanne Robers
Community
Co-founder & Co-CEO, She Loves Tech
Hao Tran
Media
Co-founder & CEO, Vietcetera Media. Co-founder, Anan Saigon
Mark Tan
Investment
Consultant, Pavilion Capital
See Wei Jie
Energy
Energy and Commodities, Trafigura
Michael Nhật
Investment
Co-Founder, Head of Industrial & Infrastructure, May Foundation
Rushdi Siddiqui
UN SDGs
Founder & CEO, Zilzar. Chairman, Zywary Foundation. Advisory Board, CrescentRating
Grace Sai
Community
Co-founder, Found8. Partner, Found.Ventures. EIR, INSEAD
Tran Viet Dung
Legal
Founding member, Victory LLC
Juliet Chan Tay
Compliance
Jonathan Kok
Legal
Partner, Withers KhattarWong
Amy Wee
Business Development
Country Head Vietnam, Singapore Business Federation
Kisson Lin
Product
Director, TikTok. Facebook. Instagram
Huynh Cong Thang
Marketing
Tay Shan Li
Investment
ScaleUp Malaysia. Co-founder, Babydash. CIMB. PwC
An Ha-Thanh
Market Access
Director of International Affairs, Business Startup Support Centre
Teo Jayren
Community
Country Host, Entrepreneurship World Cup. Country Host, Global Entrepreneurship Week. Founder & CEO, Codesurance
Dang Phan
Product
Head of Product Development, DMSpro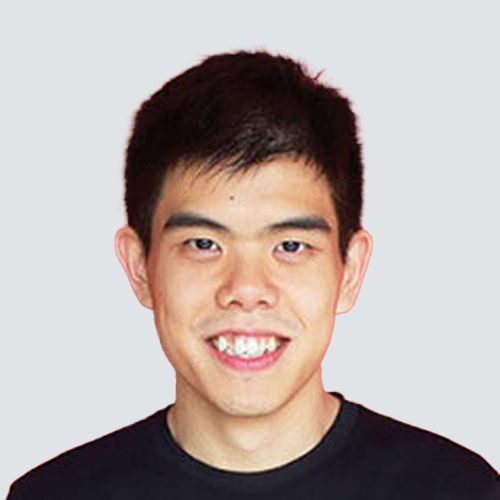 Quek Siu Rui
Growth
Co-founder & CEO, Carousell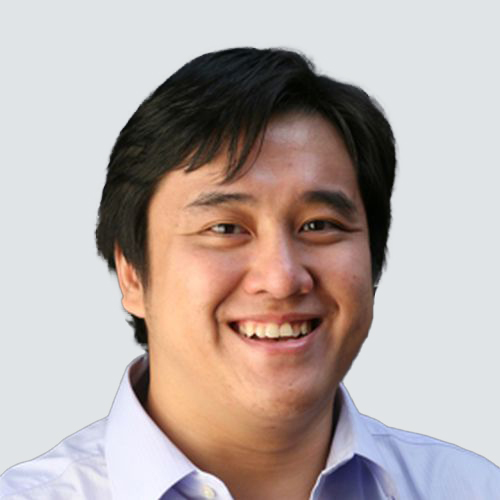 Darius Cheung
Fund-raising
Co-founder & CEO, 99.co; Tencube (acq'd McAfee)
Henry Chan
Growth
Co-founder & CEO, ShopBack. SingPost eCommerce. Zalora
Jacki Ng
Growth
Founder & CEO, Asia Dive Academy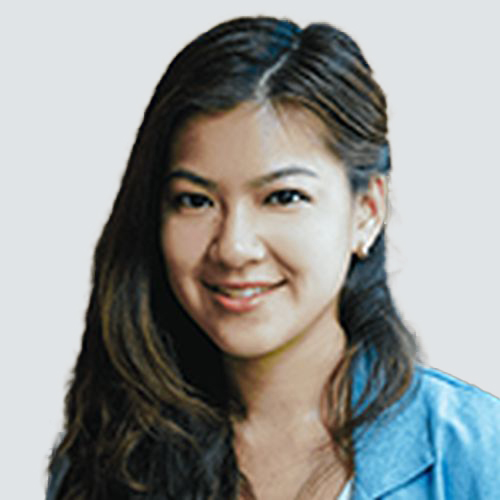 Xinch
Marketing
Co-founder & CEO, Watch Over Me
Jacky Yap
Public Relations
Co-founder & CEO, Vulcan Post
Jonathan Lim
Management
Co-founder & CEO, Oddle.me; Feastbump
Spencer Yang
Sales
Co-founder & CEO, KeyReply
Liu Chuanjun
Management
Co-founder & CEO, Meicai. Founding team, 55tuan
Robbi Baskoro
Travel
Co-founder & CEO, Ihram.asia
Lin Pingping, PhD
Engineering
Tan Peck Ying
Partnerships
Dixon Chan
Partnerships
Co-founder & CEO, Burpple
Jin Ming
Big data
Founding team, Maimai; 55tuan
Clemen Chiang
Finance
Co-founder & CEO, Spiking
Pua Yong Xiang
Operations
Co-founder & COO, Oddle.me
Ethan Ang
Recruitment
Co-founder & CEO, Nodeflair
Li Jianxin
Product
Chief of Product & Operations, Intelllex
Edmund Koh
Legal
Chief Legal Knowledge Engineer, General Counsel, Intelllex
Liu Tianwei
Engineering
Co-founder & CEO, Xfers.io
Chen Bin
Blockchain
Crypto assets. Founding team, 55tuan
Lucas Ngoo
Engineering
Co-founder & CTO, Carousell
Jeremy Lee
Engineering
Co-founder & CTO, Oddle.me
Wang Yunming
Management
Founder & CEO, 55tuan; Jeehe; Maimai
Faruq Marican
Marketing
Co-founder & CEO, Popsical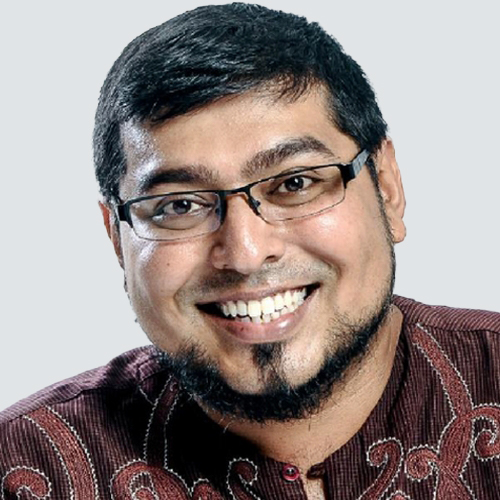 Umar Munshi
Crowdfunding
Founder & CEO, Ethis Ventures. Board, Singapore Malay Chamber of Commerce & Industry
Yerzhan Ryskaliyev
Human Resources
Co-founder & CEO, Clockster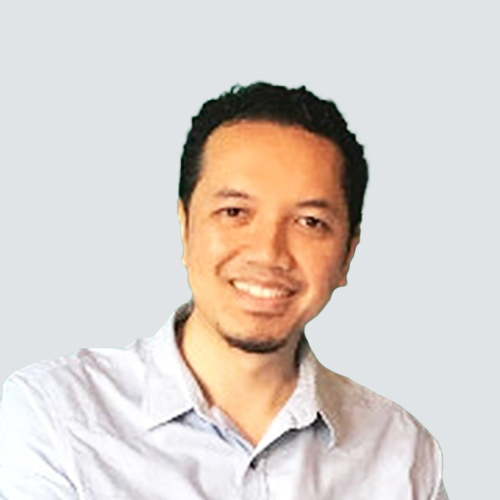 Erly Witoyo
Islamic Finance
Founder & CEO, Kapital Boost
Conor McLaughlin
Technology
Benjamin Wong
Management
Co-founder & CEO, Transwap
Pan Guozhang
Blockchain
Founding team, Huobi, 55tuan & Jeehe
Chris Salim
Fund-raising
Co-founder & CEO, Style Theory
Max Xu
Engineering
Co-founder & CTO, KeyReply
Josh Teng
Engineering
Co-founder & CEO, NEXT Academy
Gan Jin Ni
Engineering
Co-founder & CEO, Telepod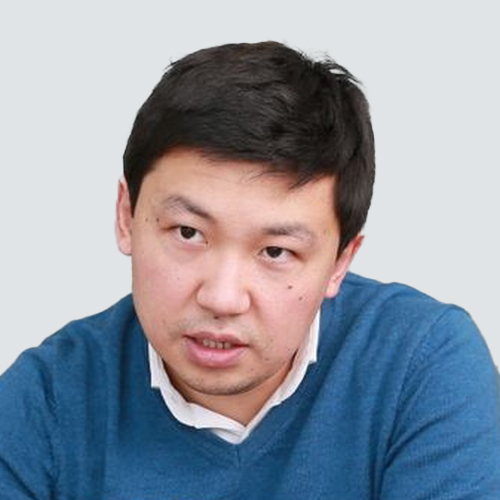 Doszhan Zhussupov
Artificial Intelligence
Co-founder & CEO, Cerebra
Felicia Ng
Human Resources
Chief, People Operations & External Relations, Intelllex
Qiu Xingxing
Marketing
Founder & CEO, Wodi. Founding team, 55tuan
Jackson Aw
Creative
Co-founder & CEO, MagicMon. Founder & CEO, Mighty Jaxx
Adrian Goh
Technology
Co-founder & CTO, Nodeflair
Samson Leo
Legal
Co-founder & Chief Legal Officer, Xfers
Mario Suntanu
Fund-raising
Co-founder & CEO, Yummy Corp
Wayne Goh
Operations
MD, Glife; Co-founder & COO, AllDealsAsia
Quest for Growth Speakers
Douglas Khoo
Management
Co-founder, Qunar (acq'd Baidu)
Zhang Xiangdong
Management
Venture Partner, Softbank. Founder & CEO, Net.cn (acq'd Alibaba)
Ong Aihui
Growth
Founder & CEO, LoveWithFood (acq'd SnackNation)
Tan Yinglan
Fund-raising
Venture Partner, Sequoia Capital
Roy Teo
Fintech regulations
Director, Technology Innovation Lab, Monetary Authority of Singapore
Patrick Keenan
Public Relations
Mohamed Nasser Bin Ismail
Financing
Senior Vice President, SGX
Dr Pham Hong Quat
Policy
Director General, National Agency for Technology Entrepreneurship and Commercialization Development
Chin Chao
Venture debt
CEO, Singapore & Southeast Asia, InnoVen Capital
Sara Liew
Legal
Director, Central Chambers Law Corporation
Teo Ser Luck
Building
Former Minister of State for Trade & Industry, Manpower; and Minister-in-Charge of Entrepreneurship; Member of Parliament
Jojo Flores
Marketing
Co-founder, Plug and Play Tech Center
Manny Ayala
Impact
Managing Director, Endeavor Philippines
Minette Navarrete
Investment
President, Kickstart Ventures
Zunaid Ahmed Palak
Policy
Minister of State for Information and Communication Technology Division, Bangladesh
Prof Shibli Rubaiyat-Ul Islam
Securities
Chairman, Bangladesh Securities and Exchange Commission
Charles Rim
Investment
Managing Partner, Access Ventures
Eddie Thai
Investment
Managing Partner, 500 Vietnam
Dr Tejinder Singh
Community
Ghaouti Chehih
Policy
Incubation and Ecosystems Advisor, Qatar Free Zone Authority
Abby Chan
Policy
Vice President, Qatar Financial Centre
Kairat Kaliyev
Policy
Deputy Chairman, Astana International Financial Centre
Kieu My (Kimiko) Doan
Community