Verified compensation data of Software Engineers and other technology talents. Analysis of top paying companies.
Overview
This joint report recognises an unsolved pain point in the tech community – existing compensation solutions and reports were insufficient despite the abundance of data. They could not accurately capture the nuances of the tech industry where the 90th percentile of software engineers are paid as much as 3x more than those in the 10th percentile.
Salary data for Singapore are derived from NodeFlair's proprietary database of over 30,000 data points from companies of all sizes and industries. This includes user submissions verified by documents (payslips and offer letters) as well as job advertisements from various aggregated from various job portals for the year 2021. Salary data for India and Indonesia are derived from over 5,300 data points from companies of all sizes and industries. These data are from job postings in these countries for the period of Q4 of 2021.
Salary data is not provided by the industry experts interviewed in the report.
In-depth interviews about the best talent management best practices with over 10 founders and engineering leaders. These leaders and companies are primarily in Singapore, but also with engineering footprints in other Asia countries such as India, Indonesia, Vietnam, Malaysia, Taiwan, Hong Kong and more.
---
Foreword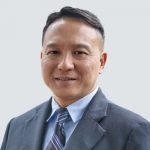 Mr James Tan
Managing Partner
Quest Ventures
Tech talent compensation in Singapore increased 22% last year. The massive demand for tech talent is fueled by the wave of venture capital into tech startups in the region and global tech companies setting up in Singapore, layered on top of a limited tech talent supply.
In 2018, Quest Ventures invested in NodeFlair's vision to build a solution for tech talent and businesses. Recognising the gravity of the global tech talent squeeze and its impact on Singapore and Asia, the team went on a mission to diagnose the pain points for tech talent and hiring entities. Salary is identified as the largest push and pull factor, and the reason responsible for failed job placement.
This report uncovers the tech talent salary black box and empowers tech talent and employers by analysing more than 30,000 data points from NodeFlair's proprietary database, and in-depth interviews with founders and engineering leaders.
Salary transparency is paramount to both tech talent and employers. It makes the hiring process more time-efficient and prevents unnecessary unhappiness resulting from misalignment in salary expectations. Tech talent will also be more empowered in job interviews and compensation negotiations when they have access to up-to-date market salary benchmarks. Employers can further develop and finetune their human capital strategy and budget to be more competitive in their hiring process, increasing tech talent attraction, and improving retention. Beyond salary, the report also consolidated practical and actionable insights from founders and engineering leaders.
We congratulate NodeFlair on the release of this ambitious report.
---
Top challenges for Hiring Tech Talents in 2022
The talent war for experienced talents will intensify even more. The demand for senior engineers is higher due to the bullish funding scene and competition from foreign tech firms. Companies with deep pockets would "buy time with money" by prioritizing senior hires, as they are more operationally ready and take less time to onboard and contribute. On the supply side, while the border is opening up from the pandemic and companies are adopting a more remote approach for their engineering team, we expect this transition to take some time.
The rise of salary for tech talents is not slowing anytime soon. A better salary package is the top reason (65%) talents are looking for new opportunities. That ranks higher than other reasons like their desire to work on new technologies, work-life balance and growth opportunities. While companies can, and will, work on the non-compensation aspect to attract talents, the easier way out in the short term will be to increase their hiring budget, especially when they are on a hiring spree.
Companies can expect a talent drain as newer and more attractive technologies and sectors like blockchain and Web3 arise. In 2021, investors poured $30 billion into blockchain and cryptocurrency due to the growth and demand for Web3, NFTs and other related areas. We have observed that due to the underwhelming supply
of engineers specialized in blockchain development, companies have adjusted their hiring strategy by targeting software engineers who are interested in picking up blockchain
development instead. With the boom in space not slowing down anytime soon, companies will face tougher competition.
Most in-demand skills and competencies in 2022
Talent management skills will become increasingly important. As the war for tech talents grows fiercer, companies will see a drop in average tenure and a higher turnover rate. At some tipping point, the tangible and intangible cost of attracting, recruiting and onboarding talents will rise to be too expensive for companies if they do not retain these great talents well. Companies need to invest in leaders who can grow and retain these talents through non-compensation means, such as enforcing a higher quality engineering culture and creating a better Developer Experience (DX). While companies can solve their recruitment challenge by offering higher compensation, they require a distinguished engineering leader to manage the team well to ensure their hiring investment is not wasted.
How should companies position themselves to stay competitive in the tech talent market in 2022?
Instead of focusing on recruitment, companies should also focus on retention. Many companies are spending a lot of manpower, time and money in recruiting talents, but few allocates sufficient resources to talent retention. Non-technical leaders and CEOs have to understand that talent churn is much more expensive for engineering than a simple one-off recruitment cost. The time needed to replace these members and onboard new ones is longer for engineering is longer than other functions.
Attract talents with better non-compensation benefits. After salary, the top 3 reasons why talents are looking then considering new opportunities are 1) Wanting to work with new technologies, 2) Better flexibility and work-life balance and 3) Growth or leadership positions. Re-evaluate your existing working environment to improve these aspects, such as getting rid of rigid working hours and allowing for working from home (even if it is not required by government regulation).
Be more flexible with the hiring requirements. Companies often have a long list of required skill sets that they look for in their ideal candidate. However, in many situations, many of these skills are not crucial or can be picked up relatively easy as long as someone has experience in similar technology. Instead, have a clear list of the must-have and good-to-have and rank candidates based on how many good-to-have checkboxes they ticked. Doing so widens your pool of candidates and reduce the time you take to hire the right person.
Re-evaluate the hiring process. Often, companies have too many interview rounds than they need. Also, most of the assessments are not conclusive in determining if a candidate is suitable for the role. Instead, companies should figure out and eliminate interview rounds that are repetitive and ineffective. This way, they can complete the entire interview process much faster and have a lower chance of candidates withdrawing their applications.
Build up their engineering presence through various channels. At any time, only 20% of the market are active job seekers, while 54% are passive and open to new opportunities. The top 2 methods talents are learning about companies are through their network and reading about news and articles of the company. As such, invest money and effort in meetups and sharing, engineering blogs and developer advocacy, so that their company have huge mindshare.
---
Download the full report here.